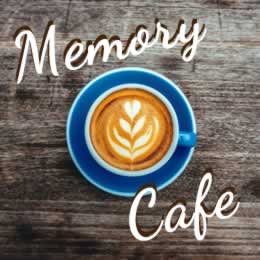 Memory Café – Rochester
We are providing Memory Café in Olmsted County at Zadeo's Pizza on the third Thursday of each month, from 2-3pm.
Zadeo's Pizza is located at 1021 15th Ave SE Rochester, MN 55904.
This opportunity is held in this local, community hub, and offers programming to those with a dementia diagnosis or who are currently going through the process of diagnosing a dementia, as well as their caregiver. Memory Cafe opens a community space as a safe spot for those facing dementia to discuss their experiences and enjoy time in conversation and activities with others facing similar circumstances. Crafts, music, conversation, enjoyment, community, and food are all central components of this program. The program will be offered on a voluntary contribution basis.
The caregiver support groups are a safe place to discuss and share whatever is going on in your life and the lives of those you love.
Please contact Melissa at Elder Network by calling 507-285-5272 or via email melissas@elder-network.org at and let her know you will be attending.
Those attending the in-person support group will be asked to wear a mask (when not eating). Participants are asked to screen themselves with some health questions before each class, and to confirm their wellness. We will continue to follow social distancing guidelines for our inside space. If you would like to volunteer at our Olmsted County Memory Cafe, or have something to contribute, please also reach out to Melissa.